IWCA Summit: Digging deeper
On Oct. 19, more than 100 women gathered virtually…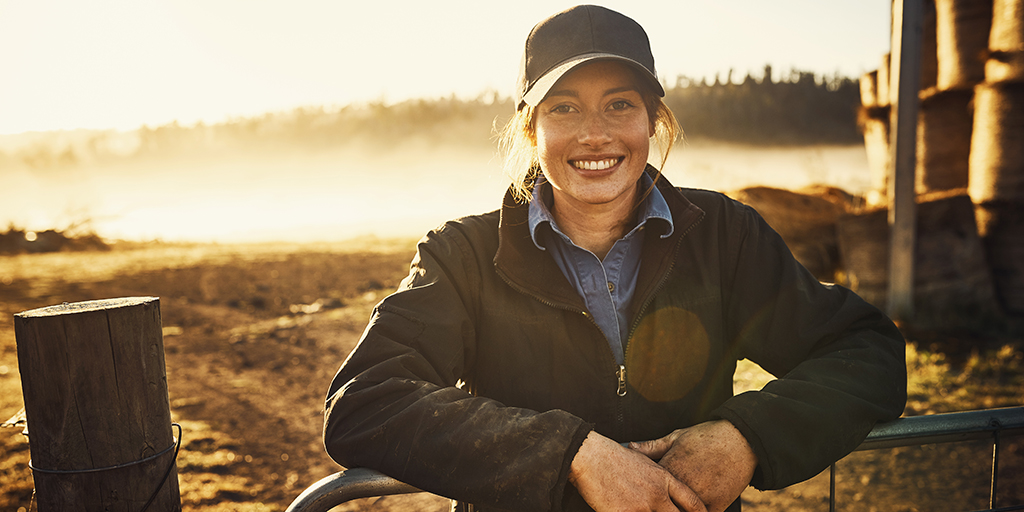 On Oct. 19, more than 100 women gathered virtually for the second annual Influential Women in Canadian Agriculture (IWCA) Summit, where 11 outstanding women making a difference in Canadian agriculture passed along lessons in resilience, growing into leadership roles, building community and more.
Developed by the agriculture brand teams at Annex Business Media, which include Canadian Poultry, Fruit & Vegetable, Manure Manager, Potatoes in Canada and Top Crop Manager, the IWCA program aims to recognize outstanding women in Canadian agriculture across varying roles and sectors of the industry. The event and program were made possible through industry supporters, including platinum sponsor Bayer, gold sponsors Farm Credit Canada and Women Entrepreneurship Knowledge Hub, and bronze sponsors Dovetail Workwear, Egg Farmers of Canada, Farm Management Canada, Manitoba Canola Growers and the Ontario Federation of Agriculture.
Hosted by editor Bree Rody and associate editor Alex Barnard, the day featured panels, polls and on-demand sessions that covered the themes of personal branding, mentorship and more.
Advancing in the industry
The first panel opened with a poll to get a sense of attendees' roles within the agriculture industry. The poll indicated a fairly diverse crowd – of the 100 attendees, 23.6 per cent responded that they work on farms; 22.2 per cent in research and extension; 20.8 per cent in agri-business, 11.1 per cent in agronomy and crop protection, and 22.2 per cent in other industry roles. The panel, which focused on establishing and advancing one's personal brand, proved that there's no such thing as a "typical" agriculture upbringing. Moderated by Bayer's Robin Angell, the panel allowed the participants to tell their stories of advancing in ag and identify the key opportunities that helped them rise up the ranks and find what they were best at.
For example, Tina Widowski, a professor at the University of Guelph and the Egg Farmers of Canada Research Chair in Ontario, grew up in the city of Chicago – and her educational background took her from pets to pigs to monkeys. When new circumstances took her to Guelph, her work shifted again to focus on housing and welfare research for poultry. While the animals on which she's focused have changed, Widowski has always been driven by her passion for animal welfare.
Andrea McKenna, a farm owner and the executive director of the East Prince Agri-Environment Association based in Kinkora, P.E.I, didn't grow up dreaming of being a farmer, and for several years worked in marketing in Toronto. After feeling a pull to return to Atlantic Canada, McKenna found her niche helping area farmers fight negative misconceptions about the industry. Her journey has been one of learning to be vulnerable, recognizing what works for her, and to think of her role as a professional helping those in the industry, ignoring gender stigmas in a male-dominated sector.
Noura Ziadi, a research scientist with AAFC-Quebec Research and Development Centre based in Québec City, Que., began her journey half a world away. After earning her bachelor's degree in Tunisia and an international certificate in cereal production in Italy, she worked as an engineer for four years for Tunisia's ministry of agriculture before coming to Canada for her graduate studies. Ziadi said the biggest difference-maker in her studies was a scholarship for her PhD, and urged the audience to seize every opportunity. "If you are interested in research . . . we have many opportunities now. You have to believe in your capacity and your leadership," she said.
Engaging in ag
Both community and communication were major themes that arose during the day – especially during the second panel, moderated by Wendy Cukier of the Women Entrepreneurship Knowledge Hub (WEKH).
According to the audience poll conducted at the beginning of this panel, more than 83 per cent of the day's attendees use social media to interact with others in the ag industry – most describing their activity as occasional (52.3 per cent), and others as frequent (30.8 per cent). Only 3.1 per cent said they aren't on any social media and an additional 6.5 per cent said they don't use social media for ag purposes, but 7.7 per cent said they would like to be more active.
Leona Staples, president of The Jungle Farm, has used social – among other strategies – to engage with the community, especially the younger generation. When agriculture was deemed essential during the early stages of COVID, finding platforms to share what works and what doesn't on the farm became extra import. Staples says spreading the word of ag is how we strengthen the industry: "Children are going to be our next ambassadors."
Ellen Sparry, general manager of C&M Seeds, has long been an advocate for the importance of communication. Working with people – whether it's in her position at C&M Seeds or through her roles with the Ontario Cereal Crops Committee and Seeds Canada, has always been one of her favourite aspects of the job. Staying positive is one of her strategies to help spread the good word of ag. "I try to remain on the positive side and never let myself get wrapped up in those negative comments," she said, adding that one never wins an argument that starts out negatively, especially on social media.
Overcoming adversity
No career is without its challenges and setbacks. From personal struggles to economic challenges and dealing with contentious topics, our panelists and attendees had plenty of experiences to share with moderator Darlene McBain of Farm Credit Canada.
From the audience, two main challenges stood out – 29.2 per cent said their biggest challenge was loss of land to urbanization, with labour shortages garnering an equal piece of the pie. However, respondents also found climate change (22.9 per cent), mental health (4.17 per cent) and other factors (14.6 per cent) to be the biggest source of struggle.
For Crystal Mackay, co-founder and CEO of Loft32, based in Guelph, Ont., the importance of human resources can't be overstated. Mackay, who has held various leadership, communication and advocacy positions throughout her career, marvelled at how the industry spends millions on equipment and technology, but, in her opinion, still does not invest in people the way it should. She also noted an important lesson about stretching yourself too thin, noting that giving 110 per cent all the time isn't necessary. "Sometimes, 80 per cent of your effort is still great."
Simone Demers-Collins, a professional home economist based in Edmonton, said one of the biggest challenges facing the ag workers in her area – and disproportionately, women – is lack of access to affordable childcare and elder care. Those burdens often fall on women, she said, and more support needs to be in place.
For Kim Keller, co-founder of Do More Agriculture, a significant personal challenge came when she left a company she co-founded. Suddenly, she said, her life was completely different: "That wasn't my identity anymore." However, she urged the audience to remember that it's never too late to reinvent yourself.
Staying engaged
A full recording of this year's IWCA Summit can be found online with AgWomen.ca, including several on-demand sessions to dive deeper into the conversation. Hear from the Ontario Crop Research Station's lead technician Candy Keith, farm operator and agronomist Kelsey Banks, and environmental science professor Claudia Wagner-Riddle, on their challenges, successes and the lessons they've picked up along the way. You can also catch podcast interviews with our 2021 honourees, read our digital edition and look back on the content from the 2020 IWCA program.
Many of our honourees and panelists can be found on Twitter:
Simone Demers-Collins: @sdemerscollins
Crystal Mackay: @crystalmackay32
Andrea McKenna: @amkennapei
Ellen Sparry: @ellen_sparry
Leona Staples: @leonastaples
Noura Ziadi: @nouraziadi
Editor's note: Tina Widowski does not have a personal Twitter account, but you can follow her research and academic updates through @CCSAW_UofG.
Influential Women in Canadian Agriculture will return in 2022, with nominations opening in February. Stay tuned to AgWomen.ca for more information.