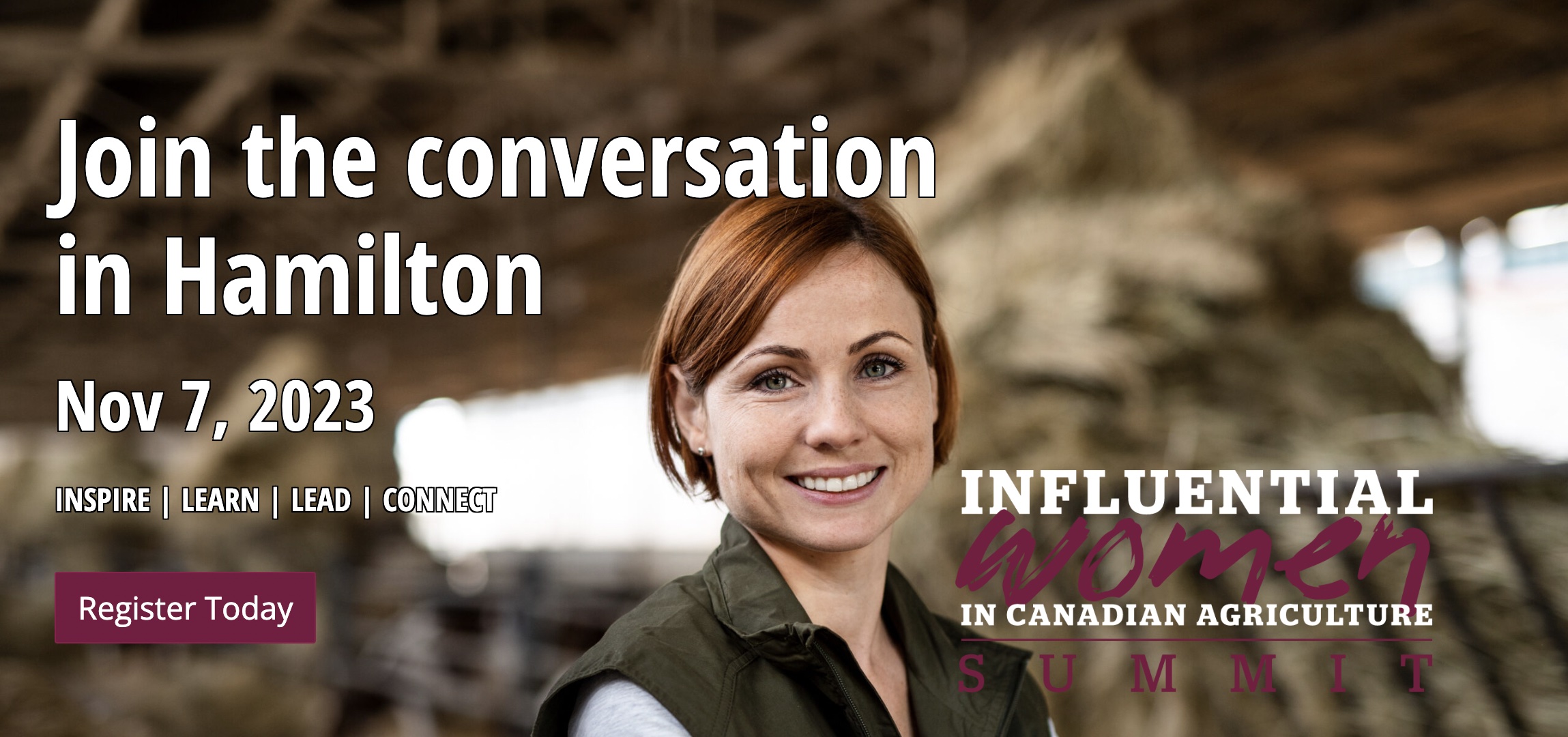 2:45pm – 3:35pm
Deep Dive Dialogues: Leadership
Moderator: Michelle Bertholet
Speakers:
---
Ana Badea
Ana Badea is a Manitoba-based research scientist for barley breeding and genetics, leading Agriculture and Agri-Food Canada's (AAFC) largest two-row and hulless barley breeding program at the Brandon Research and Development Centre. Badea is also involved in the development and training of the next generation of researchers and agriculture professionals as an adjunct professor at the University of Manitoba, where she helps guide graduate students as a co-supervisor and member of the advisory committee.
---

Darby McGrath
Ontario-based Darby McGrath has been involved in agriculture since she was a teenager: first through working on tree fruit farms in the Niagara region, through her several roles with Vineland Research and Innovation Centre, as an adjunct professor with the University of Waterloo and Brock University, and as a board member of Local Enhancement & Appreciation of Forests non-profit organization.