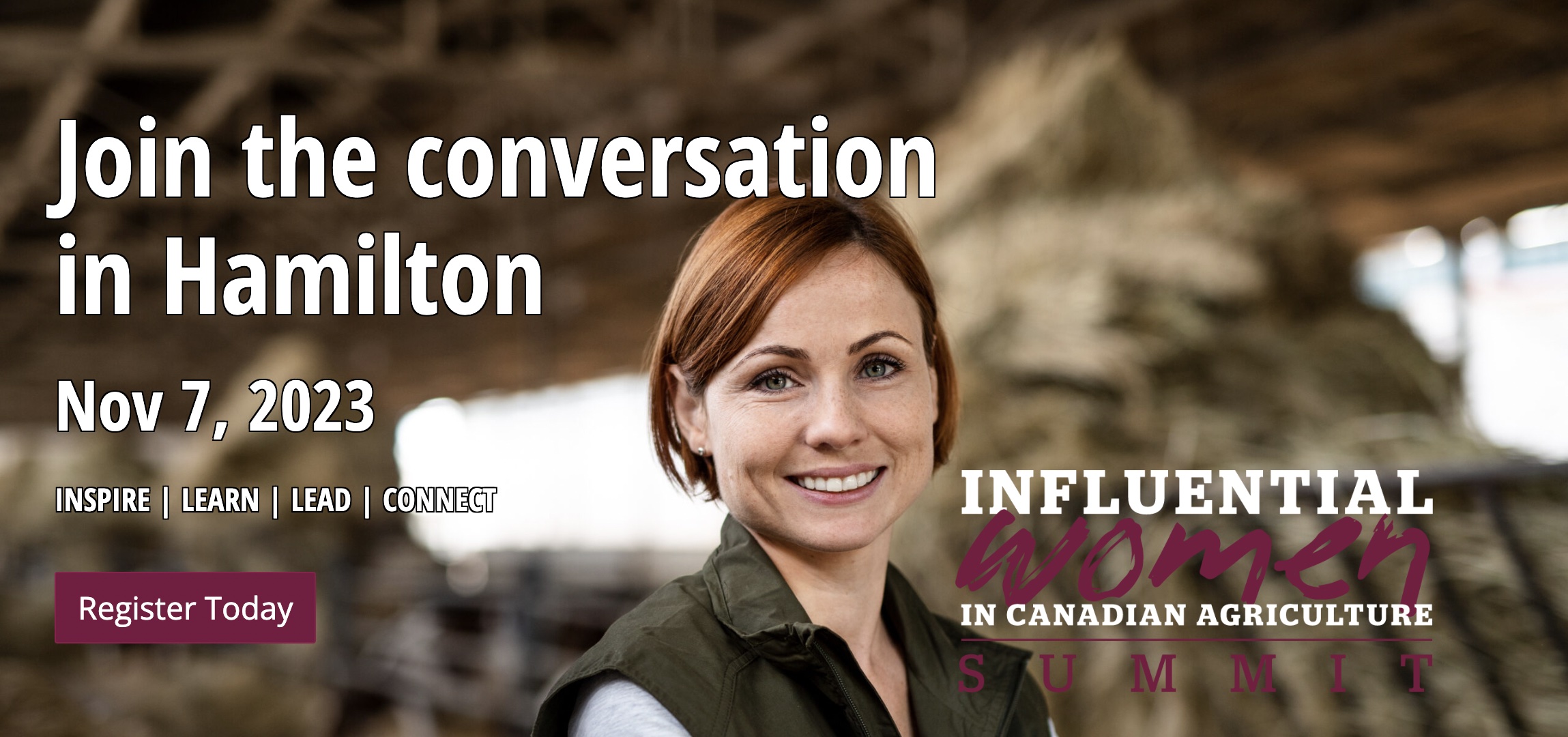 Summits
Influential Women in Agriculture Summit 2023
November 7, 2023 at 1:00pm ET
Come together to celebrate the achievements of women in Canada's agricultural industry.
Held since 2020, Influential Women in Canadian Agriculture (IWCA) and the IWCA Summit provide valuable discussions on balance, communication and leadership.
This year, join our six IWCA honourees in-person in Hamilton on November 7. Featuring our hand-selected group of honourees as well as other prominent ag trailblazers, this event will provide a platform for invaluable mentorship and networking as our guests share their experience, life lessons and more.
---
Location
Carmen's Banquet Centre
1520 Stone Church Rd E,
Hamilton, ON L8W 3P9
Accommodations
C-Hotel – 1530 Stone Church Rd E, Hamilton, ON L8W 3P9
The C-Hotel is located directly beside Carmen's Banquet Centre. If accommodations are needed, please call the hotel directly at 905-381-9898 opt. 1 to receive a discounted rate by mentioning the event happening at Carmen's Banquet Centre.
Register Now
Schedule
12:30pm
Registration
1:00pm
Opening remarks
1:05pm – 1:30pm
Keynote
Speaker: TBA
Moderator:
Alex Barnard
Speakers:
Karen Della Campbell
Judith Nyiraneza
2:25pm – 2:45pm
Networking break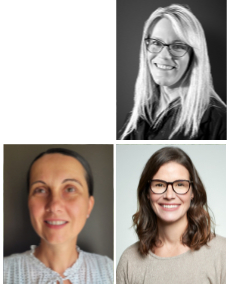 Moderator:
Michelle Bertholet
Speakers:
3:35pm – 3:55pm
Networking break
Moderator:
Bree Rody
Speakers:
Kelly Daynard
Heather Wilson
5:00pm
Mentorship session
5:30pm
Mentorship session
6:00pm
Refreshments
6:30pm
Supper begins
7:00pm
Award ceremony begins
7:30pm
Ceremony ends
8:00pm
Venue closes
Frequently Asked Questions About Influential Women in Agriculture Summit 2023
When & Where?
The 2023 IWCA Summit will take place on November 7th in Hamilton, Ontario.
Join us for an afternoon of professional development and networking followed by a dinner and an awards presentation.
Sponsorship Opportunities
To participate in the event as a summit sponsor, please reach out to
Michelle Bertholet
Who should attend?
Anyone, male or female, should attend if they are interested in learning from and networking with leaders within Agriculture and celebrating those who are influencing the industry.