Summits
Influential Women in Agriculture Summit 2020
October 20, 2021 at 12:00pm ET
We created IWCA to help identify and promote women across the diverse agriculture industry. Women are actively farming, providing animal health and nutrition services to farming operations, or leading sales, agronomy, research and marketing teams more than ever before. Our goal is to spotlight six influential and innovative women, sharing their stories, achievements, challenges and wisdom with the industry through our agricultural brands: Top Crop Manager, Potatoes in Canada, Canadian Poultry, Manure Manager and Fruit & Vegetable.
Schedule

Speaker
The Honourable Marie-Claude Bibeau, Minister of Agriculture and Agri-Food, Government of Canada
Speakers:
Peggy Brekveld
Gillian Flies
Michele Rogalsky
Moderator:
Darlene McBain, manager of industry relations, Farm Credit Canada
Speakers:
Kristen Phillips
Karen Schuett
Jennifer Forde
Moderator:
Wendy Cukier, Ryerson University
1:30 pm to 1:45 pm
Break
Speakers:
Barbara Cade-Menun
Laura Van Eerd
Moderator:
Trish Jordan, Bayer

Speaker:
Bethany Deshpande, CEO, SomaDetect

Speaker:
Emily Potter, executive director of Northern Ontario Farm Innovation Alliance (NOFIA)
Speaker:
Karen Schwean-Lardner, associate professor at the University of Saskatchewan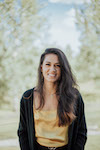 Speaker:
Himadry Singh, marketing coordinator

Speaker:
Jennifer Forde
From our sponsors
Platinum
Bronze
Presented by
With Support from
Frequently Asked Questions About Influential Women in Agriculture Summit 2020
When & Where?
Influential Women in Agriculture Summit 2020 will take place virtually on October 20, 2021 at 12:00pm ET.

Join us from wherever you're most comfortable!
Why Virtual?
The inaugural IWCA summit took place virtually in 2020. Since then, attendees from around the world have noted how much they enjoyed the flexibility, informal, affordable and safe environment the summit offers.
Sponsorship Opportunities
To participate in the event as a summit sponsor, please reach out to
Michelle Bertholet
How do I access?
We will email you an access link to the virtual event the morning of the event. If you don't see the link, please check your junk folder.
Still unable to locate the email? Contact
Tara Jacobs
.