On DEMAND

VIDEO


Leadership panel discussion

Speakers
Mary Ruth McDonald, professor and research program director, University of Guelph
Rachel Plett, chicken farmer and field services technician, Manitoba Chicken Producers
Kate Sanford Mitchell, global director, portfolio marketing, Acadian Seaplants
Moderator:
Peggy Brekveld, president, Ontario Federation of Agriculture
---
Mary Ruth McDonald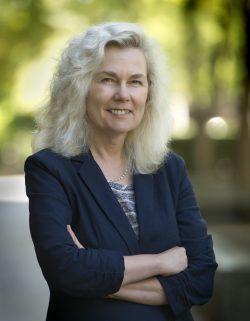 When Mary Ruth McDonald was studying plant pathology at the University of Guelph, she didn't think she could have a career in agriculture because she hadn't grown up on a farm. Now, as an internationally recognized researcher of integrated pest management in vegetable crops, it's safe to say she didn't let that initial impression stop her. Between her work as an OMAFRA pest management specialist and as a professor in the department of plant agriculture at the University of Guelph, McDonald has spent almost her entire career focusing on vegetable cropping in the unique agricultural production conditions of the Holland Marsh. She emphasizes the importance of extension work and putting research into action in the field. Her contributions to the science of clubroot of Brassica crops and as an expert on diseases of onions, carrots and integrated pest management of vegetable crops have earned her the Award for Outstanding Research from the Canadian Phytopathological Society (CPS), the CPS award for Achievements in Disease Management twice (once for a team and once as an individual), and the International IPM Award of Excellence in 2015 from the International IPM Conference. She also serves as a research program director for the Ontario AgriFood Innovation Alliance.
---
Rachel Plett


Rachel Plett is a third-generation farmer who works with her parents and brothers on their mixed grain and broiler chicken farm. To learn more about farm management, she obtained her diploma in agriculture from the University of Manitoba in 2014. Apart from farming, she lends her poultry expertise as a part-time field services technician with the Manitoba Chicken Producers where she audits regulated broiler breeders and farms to ensure they meet national standards. Outside of her day-to-day work, Rachel shares her passion for farming with students through volunteering with programs such as Amazing Agriculture Service Adventures with Agriculture in the Classroom Manitoba. From dressing up in a chicken suit to educate elementary school students to participating as a keynote speaker for education events and representing the chicken farming industry on CTV Morning Live Winnipeg, Rachel dedicates most of her time to promoting high standards in farming.
---
Kate Sanford Mitchell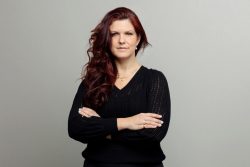 Kate Sanford Mitchell has more than 20 years experience in agribusiness, working with businesses such as Dow AgroSciences, Arysta LifeScience and Bayer, where she spent 15 years in various marketing roles. Now serving as business director, North America for Acadian Plant Health, she is responsible for all business activities from marketing and sales to business strategy and more. Her strategies have brought on new customers and built new revenue streams. Outside of her day-to-day duties, Sanford Mitchell regularly contributes to the industry as an advisor, board director and more. She currently serves as a global industry advisor and farmer panel advisor for Olds College Smart Farm, director on the board for Ag West Bio and director on the board for ABIC. She also has been a member of 4-H for more than 30 years, having served as a member, executive and leader of local and district clubs, has been an ambassador for the program, counselled and staffed numerous camps and more.
---
Peggy Brekveld
Peggy Brekveld is president of the Ontario Federation of Agriculture, and her family operates Woodstar Farms, a dairy farm near Thunder Bay, Ont. She's a graduate of the Rural Ontario Institute's Advanced Agricultural Leadership Program (AALP), and is currently also vice-president of the Agricultural Adaptation Council. Agricultural advocate and the bridge between ag and government are the roles Peggy is proud to hold.